Here are my picks for the best albums of 2011!
I like to end every year by reflecting on what I liked the most with a list of my favorite albums, movies, games, and other things.
Here are my absolute favorite albums of the year.
Tera Melos - Patagonian Rats. After a string of EP's and a split, Tera Melos crafted a daring album that combines math rock complexity with memorable hooks. Easily one of the best releases this year, Patagonian Rats is a merry ride through everything weird.
Crystal Castles - Crystal Castles II. One of Canada's greatest electronic acts, Crystal Castles bleed 8's and 16's. Dark, daunting, and powerful, their second album takes chiptune inspiration to new heights as Ethan Kath spawns a landscape of clever electronics. Alice Glass is ever present with her siren-esque shrills that are as enjoyable as they are chilling (very).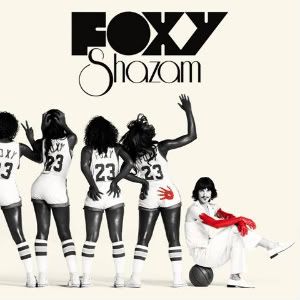 Foxy Shazam - Foxy Shazam. Fun piano rock for the post-kiddies. A follow up to Introducing, Foxy Shazam took their music to a whole new dynamic level. Rarely does a singer come along as enthusiastic or eccentric as Eric Sean Nally.
Salem - Water EP. Thanks to Salem, 2010 has seen the creation of a new genre, witch house. Water is a captivating set of songs that I like to consider as chillwave turned opaque. Salem has crafted wonderful beats to haunting melodies.
Short list:
Kanye West - My Beautiful Dark Twisted Fantasy. Amazing hip-hop. Rarely am I inspired by the genre; Kanye made something enviable and entertaining.
Campaign - It Likes to Party. Direct from Atlanta, this EP is what punk should be: fast and catchy. Everybody needs to listen to this.
Vampire Weekend - Contra. Although people usually trash this album, I found it to be an enjoyable romp.
Arcade Fire - The Suburbs. Another deep, melodic release from the worlds largest band. Not since Milo Goes to College has an album captured the feeling of suburban life so well.
Uffie - Sex Dreams and Denim Jeans. After 3 years, French house's forefront MC finally releases her debut album. Great electro with rapid fire party poetry.
EDIT (1/7/2011): Two weeks later, and I haven't made any more lists. FUCK IT.